SPEEDFIND®
Team and Advisors

Lee Hancock
Lee is a serial inventor and technology entrepreneur with particular emphasis on hyperlocal information delivered over mobile devices. He was the founder of go2, which launched the world's first mobile, local directory, search and information service in 1999 and grew to over 100 employees and $7 million in revenues in less than 3 years while serving over a billion page views of mobile local search results. While at go2 Lee raised several rounds of institutional venture capital and/or strategic financings, obtained dozens of marquee brand customers like Coca-Cola, McDonalds, Burger King, Ramada, Howard Johnsons, Purina, Acura, and Mastercard, established key strategic alliances with leading technology companies like VeriSign, Amdocs, Microsoft and Yahoo, and achieved industry leading placement, distribution and mobile traffic on every major wireless carriers in the U.S., including Sprint, AT&T Wireless, Verizon and T-Mobile. Lee was also a co-founder of inBuilding Systems Corp., and was corporate and venture finance partner with two major law firms, including Allen Matkins, a major California law firm, where he served as the chair of the corporate law department. Lee is also a CPA, a member of YPO/WPO, and a member of Ernst and Young's Entrepreneur Of The Year Hall of Fame

Stephen Hancock
Stephen is a software engineer with extensive software product management, design and engineering experience bringing new online and mobile products and features to market. At Speedfind he is responsible for product design, engineering and development, from iterative customer and product design all the way through to managing the product release cycles. He excels at identifying problems and creating unique, simple and scalable solutions to minimize and eliminate any development obstacles. He holds a BBA in Finance and a BS in Economics from Southern Methodist University.
Paul De Paul
Paul is an independent management consultant with over 15 years working with CEO's and senior staff on business strategy, development and go-to-market execution. He has worked with numerous early and mid-growth stage technology companies with products and services including mobile and digital marketing, location based services, social media data analytics, and enterprise software solutions, including companies funded by VCs such as Kleiner Perkins Caufield & Byers, Warburg-Pincus, Summit Partners and Softbank that achieved successful exits.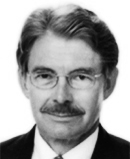 Jordan T Hastings, PhD.
Dr. Hastings is an accomplished practitioner, manager, and educator with a diverse background of academic and public-sector experiences in the handling of geographic/scientific data. He specializes in geocomputation, which spans computer algorithms, database management, geographic information systems, scientific modeling and visualization. Jordan received his PhD in Geography from the University of California Santa Barbara in 2009, and now teaches at the University of Southern California's Spatial Sciences Institute.

Jeff Beard
Jeff is an entrepreneur with strong data, analytics and local search experience. Jeff was the founder and President of Amacai Corporation and Localeze, both of which were TARGUSinfo Companies that was acquired in November 2011 by Neustar Inc. (NYSE: NSR). Jeff grew Amacai and Localeze to over $25 million in annual revenue 2013. Localeze was an early pioneer in the Business Identity Management space, developed the first database used by search engines to satisfy long tail search queries, and also developed a platform to allow a business to claim and manage their identity (listing). Prior to founding Amacai and Localeze, Jeff held various sales, sales leadership, business development, product strategy and corroborate development positions with TARGUSinfo and Acxiom Corporation.

Steve Lendino
Steve is the President of YPM, Inc. (headquartered in Irvine, CA), a leading international search media buying agency in the online and offline channels. Leading YPM for the past 30 years in its migration from a pure offline representation of Fortune 1000 brands, Steve has successfully navigated the digital opportunities in desktop and mobile media in the search space for YPMs 200+ clients. Steve's tenured exposure to the senior executive marketing suite, early on new technology offerings, the fluidity of the search space and client adoption experience brings very unique additive perspective, knowledge and value to Speedfind.

Dr. Keith C. Clarke
Dr. Clarke is a research cartographer and professor, with the M.A. and Ph. D. from the University of Michigan, specializing in Analytical Cartography. His most recent research has been on environmental simulation modeling, on modeling urban growth using cellular automata, on terrain mapping and analysis, and on real-time visualization. He is the author of three textbooks in eight editions, and over a hundred and fifty book chapters, journal articles, and papers in the fields of cartography, remote sensing, and geographic information systems. Chair of the National Academy of Sciences Mapping Sciences Committee from 2004-2010, Dr. Clarke recently chaired National Research Council studies on the National Map and on the National Geospatial Intelligence Agency, and served on the USGS Geography Discipline long term science planning team, for which he received the USGS's John Wesley Powell Award in 2005. He currently serves on the Board on Earth Sciences and Resources for the National Academies, and on National Geographic Society's Committee on Research and Exploration.

John "JJ" Jastrem
JJ has served as the Chairman and CEO of Callison Architecture Holding, LLC and Subsidiaries, an international Architecture and Design firm, since January 2011 and as Executive Chairman since August 2010. Previously, Mr. Jastrem was the CEO of Exhibitgroup/Giltspur, a division of Viad Corp., and CEO of Omnicom's Rapp Collins Worldwide-Dallas (RCW), the global leader in direct response marketing and database management. Mr. Jastrem is also a member of YPO/WPO

Jordon Saardchit
Jordon is Software Architect at Bertram Labs, a division of Bertram Capital where he specializes in Enterprise Software Design and Implementation, Infrastructure and Persistence Solutions. Prior to joining Bertram, Jordan was the technical lead, platform services for Spireon, a Bertram Capital portfolio company, where he played a primary role in the company's technology consolidation effort into its next generation platform. Jordan specializes in performance and scale of high volume systems in arenas such as mobile advertising, content aggregation, location based services, search, and e-commerce.